What's New . . .

19 January 2020
Auschwitz.
I visited the Auschwitz concentration camp in January 2019. My blog and photo book can be seen here.
26 September 2019
50 Year Anniversary - Southern Steam. I have refreshed this sequence of pages. Index is here.
14 June 2019
My latest blog article
WW2 Re-enactment Events - Sanitising History?
12 January 2019
I am writing a series of articles looking at anything from supermarket shopping to football. These articles have been collated to my blog page.
Welcome to my web site.
Here you will find details of my radio and media work as well as my photographic activities.
I am also a freelance photographer, tutor and author. My first set of books have been published by Action Broadcast Company - details are here.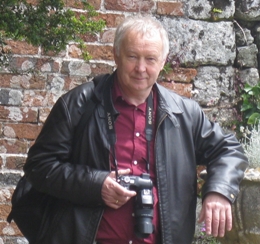 Previously . . .
In 1994 I established a radio consultancy business that specialised in commercial radio license applications.
At the same time, I became involved with radio training and ran the radio broadcasting courses at a number of Further Education colleges. In 2006 I was shortlisted for a "Star Award" which recognised my teaching work at the RNIB College in Redhill.
Most recently, I worked at Redstone FM.